My Inner Olsen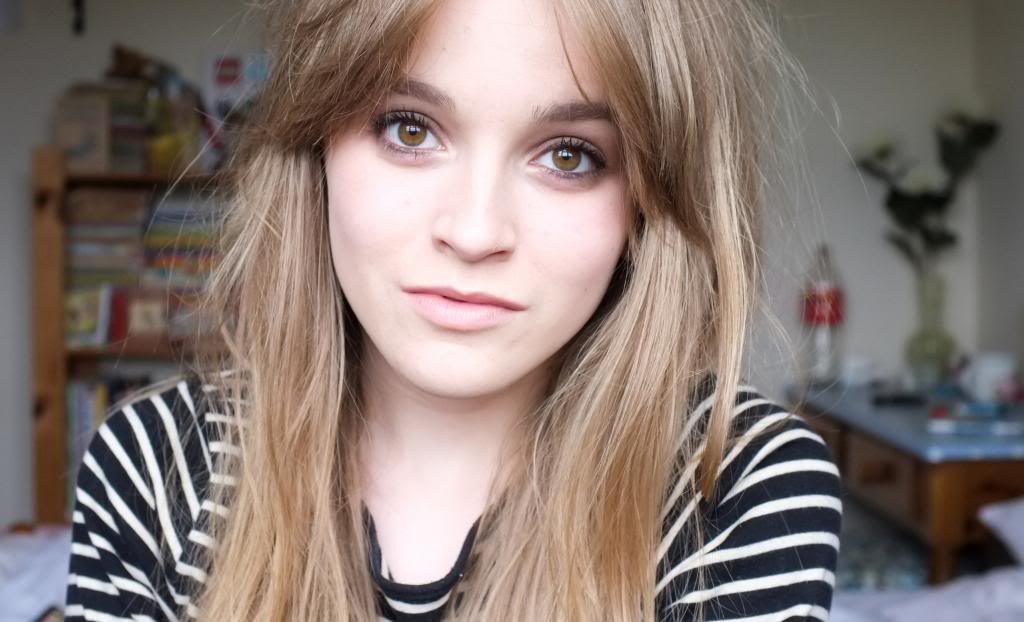 I have so much love for the Olsen twins. They're quite possibly my number one style icons (well, numbers one and two, although I still can't actually tell them apart) and over recent years have donned some of my favourite beauty looks too. Their love for fresh, dewy skin, smokey brown eyes and nude lips is right up my street and I can often be found fawning over their beauty back catalogue over on Pinterest (username thunderl0ve; hit me up).
The twins signature look is very much similar to my own, although recently I've been trying to step it up a notch and really embrace my 'inner Olsen'.
Having prepped and moisturised my skin I opted for a lightweight, fresh looking base to keep my complexion glowing whilst still providing a thin veil of much needed coverage. My foundation of choice was MAC Face & Body; a relatively new addition to my collection but one that I've really been enjoying so far. My under eye circles have been looking increasingly cray lately too, so a good quality concealer has been top of my list. I used the
Estee Lauder Double Wear Concealer in the look above, although I'm on the lookout for any recommendations you might have as I'm after something with a little more oomph. The Olsen's are renowned for their golden complexions, although sadly I'm not as blessed and didn't fancy packing on the bronzer. Instead I patted a small amount of the Stila Convertible Colour in the shade Gerbera over my cheeks, before taking the shade Kitten along the tops of my cheekbones for a subtle champagne highlight that mimics their own natural looking shimmer.
My favourite part of this look has to be the eyes, which again were a very MAC-centric affair. I initially applied a little of the MUA Eye Primer to my lids in order to keep everything in place and make the most of any colour that I applied on top. MAC's Paint Pot in Groundwork was then blended out over the entire lid and slightly further up in order to create a soft, smokey feel. I then used a small brush to blend the product underneath my eyes. The Olsen's are the queen of the lower lashline smudge but I tried to tone it down a little when doing the look myself. MAC's Coffee Eye Pencil was then pushed into my upper and lower lashline before being blended out for an altogether softer, smokier finish. My eyes were then finished with lashings of black mascara; my formula of choice being Clinique's High Impact Volume.

I'm in love with the bold brow look that the Olsen's are known for and since growing mine thicker I've been trying to give it a go myself. I tend to go with the Anastasia Dipbrow Pomade as it allows me to build upon what's naturally there to create a stronger finish. I then brushed them upward in order to get that signature Olsen finish and keep them looking as natural as possible. My lips were donned with a thin coat of MAC Patisserie and the Clarins Instant Light Natural Lip Perfector in Candy Shimmer; both of which go perfectly together to create a super Olsen-esque nude.