What Makeup?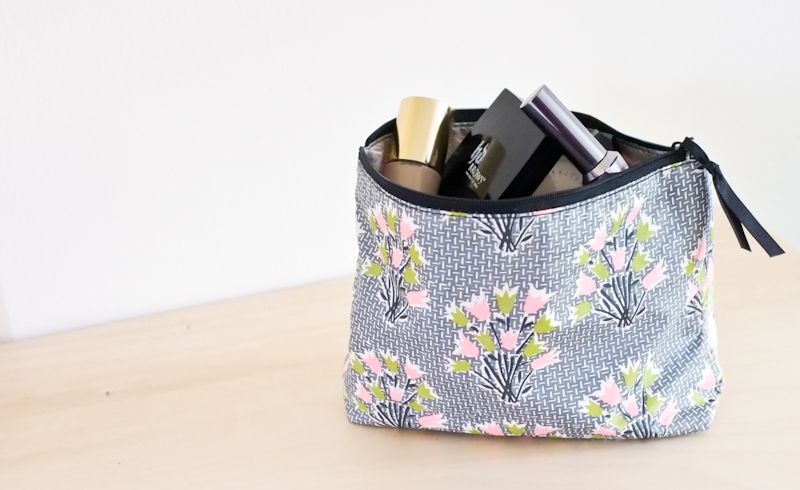 I try to have one or two makeup free days in a week. That's not to say that this is going to turn into a ramble about the benefit that no makeup days have on your skin; out of my friends it's safe to say that I probably wear a full face of slap the least often. Does my complexion thank me for it? Hell no.
Nevertheless, there's something about stripping down and going bare faced that I simply relish. Whilst I shudder at the thought of letting the entire world gawp at my naked skin, it's something that my boyfriend, my parents and the postman are all subjected to on a regular basis. I know a fair few ladies that refuse to let their other half see them without makeup and, while it's not something that I worry about personally anymore, I can definitely understand why it makes some of us so uncomfortable. Having suffered for a long time with bad skin myself, I completely shied away from the idea of going bare faced when I first met my boyfriend. We met online, so for a few months Skype was our only method of communication. We weren't formally together at that point but I still refused to log on without applying a full face of slap beforehand. I'd even reached the stage where I wouldn't even climb out of bed without a smudge of concealer under my eyes in case I bumped into a member of my family during the 5 second sprint from my bedroom to the bathroom. It's actually pretty humorous to look back on now, but at the time I was completely hung up on it and failed to realise just how much it was saying about my own self esteem. When the time came to meet my now-boyfriend in 'real life', an unfortunate encounter with a chinese takeaway on our first evening together meant that not only did he witness me with half of my makeup smeared around my face due to nausea-induced tears, he also had the privilege of holding my hair back while the sweet & sour chicken balls I'd earlier devoured made an untimely reappearance. If you can get through that, you can get through anything.

I still have major hang ups about my skin. Only the other week I spent far too long staring into the mirror in the morning and went through the rest of the day in a thoroughly foul mood due to a fresh bout of eczema that's conveniently decided to crop up on my chin. In reality though, taking the time to remind myself that almost everyone will be able to find something about their bare face that they don't like has helped me to put it all into perspective. The media bombards us with pictures of flawlessly airbrushed skin on the daily, but it comforts me to realise that even I could make my skin look dreamy if I chose to spend the same amount of hours editing as the magazine bigwigs do. Learning not to love my skin, but merely to accept it has been a huge step for me and knowing that my skin probably is thanking me for the slap-free days is a comforting thought; although it does have a funny way of showing it sometimes.