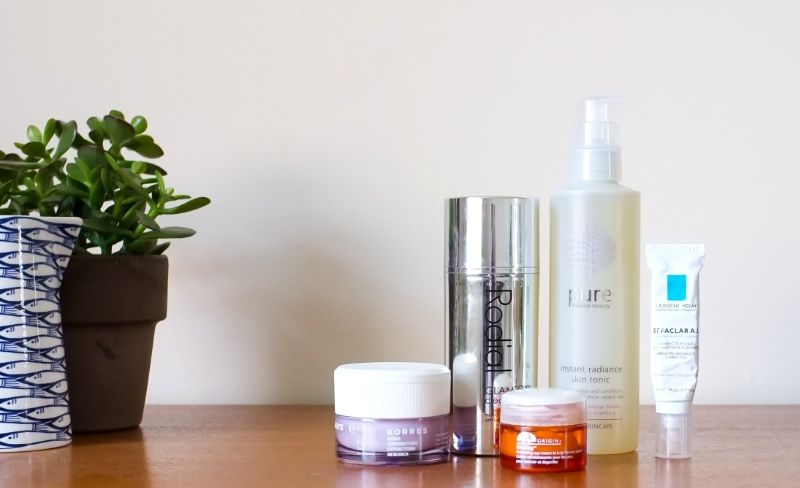 My morning skincare routine has been the last piece of the beauty regime puzzle to really fit into place. For a long time I (almost) completely neglected my skin in the morning, but since settling in to a more stable routine I've noticed that my overall complexion has calmed a lot too. Don't get me wrong, I still despise the thought of getting out of bed 10 minutes earlier in the morning, so I've hand-picked a small amount of products that can easily be worked around my existing routine and allow me that extra few minutes of beauty sleep...
The first step in my routine is a product that I largely accredit the improvement in my skin to; the Rodial Glamtox Cleansing Balm. Forever hating on the smell, but forever loving the formula and how quick and easy this little gem is to use. I'd actually describe it more as a cleansing gel than a balm, but it melts on contact with the skin and makes the perfect accompaniment to that 'facial massage' that I've been hearing so much about lately (more on that to come soon). After removing the balm with a warm muslin cloth, I set about toning my skin with the Instant Radiance Skin Tonic from Pure. I picked this up in Marks and Spencer a couple of months ago now, hoping it would go some way towards being a cheaper (and more accessible) version of the Pixi Glow Tonic. So far I'm reasonably impressed; it brightens and firms the skin a little, although the alcohol in it does tend to leave my face feeling a little dry and tight (just a personal thing, that's definitely not to say that every skincare product containing alcohol is the devil's spawn).
When cleansing I usually manage to suss out just how well my skin's behaving that day and, if any painful lumps or bumps appear to have arisen overnight, I try to apply a spot treatment as soon as possible. My current weapon of choice is the La Roche Posay Effaclar A.I, although the Origins Super Spot Remover does pretty much the same job and may work better for those really stubborn buggers.
I still haven't found an eye cream that I love and have actually skipped the step completely in my evening routine over the past few weeks - but I do like to apply the Origins GinZing option in the morning. Does it improve under eye bags? No. Does it drastically fade dark circles? No. But it does soothe and refresh the eye area, prepping it for concealer to be applied smoothly over the top. The final step in my routine is a moistursier and at the moment I'm particularly enjoying the Korres Pomegranate Cream-Gel formula. It feels incredibly lightweight on the skin which is exactly what I'm after in the morning, although it still provides enough hydration to perk up my complexion and allow my foundation to sit well all day.